Coalition for the Groomed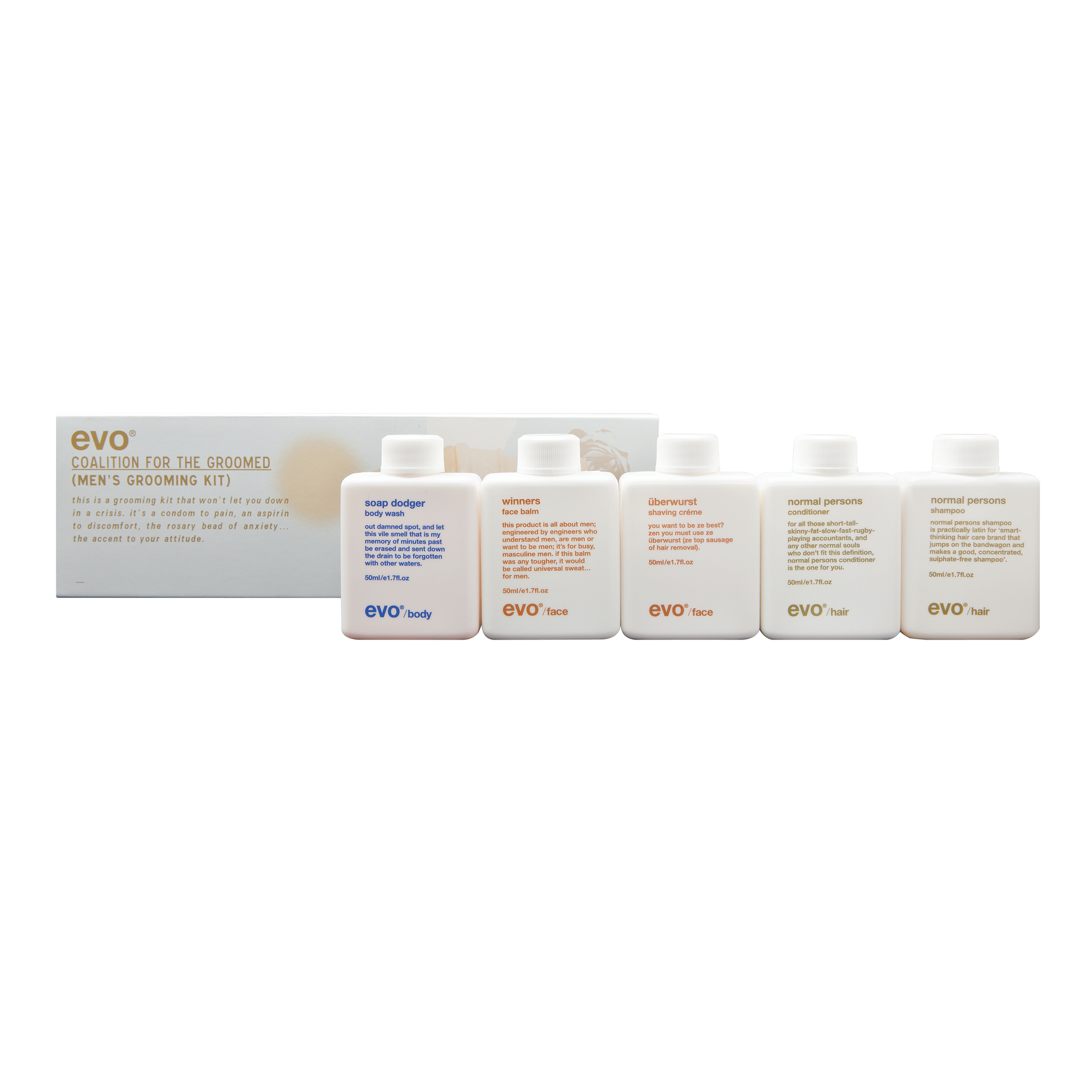 Designer: evo
Once was the time when your world was filled with rose-coloured dreams of being swept off your feet; this is the kit of essentials to replace the irreplaceable and keep you looking fresh.
Includes: 50ml Normal Persons Shampoo, 50ml Normal Persons Conditioner, 50ml Uberwurst Shaving Creme, 50ml winners Face Balm and 50ml Soap dodger.
Recommended For:
All hair / skin types.